Sue­cia An­tiqua et Ho­di­er­na, The classic world in Sweden – Sweden in the classic world, is a full evening of lectures, music and a historical performance.
How has antiquity influenced artists, architects, royalty and historians in Sweden? What dreams have driven Swedes throughout the ages to seek Italy and Greece to experience antiquity up close? During one evening, we will hear several short lectures with different stories about Antiquity in Sweden and Sweden in Antiquity.
After the break, the Academy of Dreams is presented with recitation, song, music and film. The artistic director and composer Carin Bartosch Edström has, together with cinematographer Susanne Svantesson, traveled to Sweden, Italy and Greece to film the classic originals as well as the interpretations in Sweden.
Carin Bartosch Edström and I have collaborated since 2016. Carin has, among other things, written the music for my film The Blue Dress and the stage production Indigo.
Together, we were awarded the Mundebo scholarship in 2021 (through the friends of the Swedish Athen Institute). Thanks to that, as well as support from the Artists' Board, we were then able to spend a month in Greece filming and working with the film that is included in the Academy of Dreams.
Tour premiere in Östersund on October 1, then on to Stockholm, Uppsala, Gothenburg, Lund, Rome and Athens. (see tour schedule below).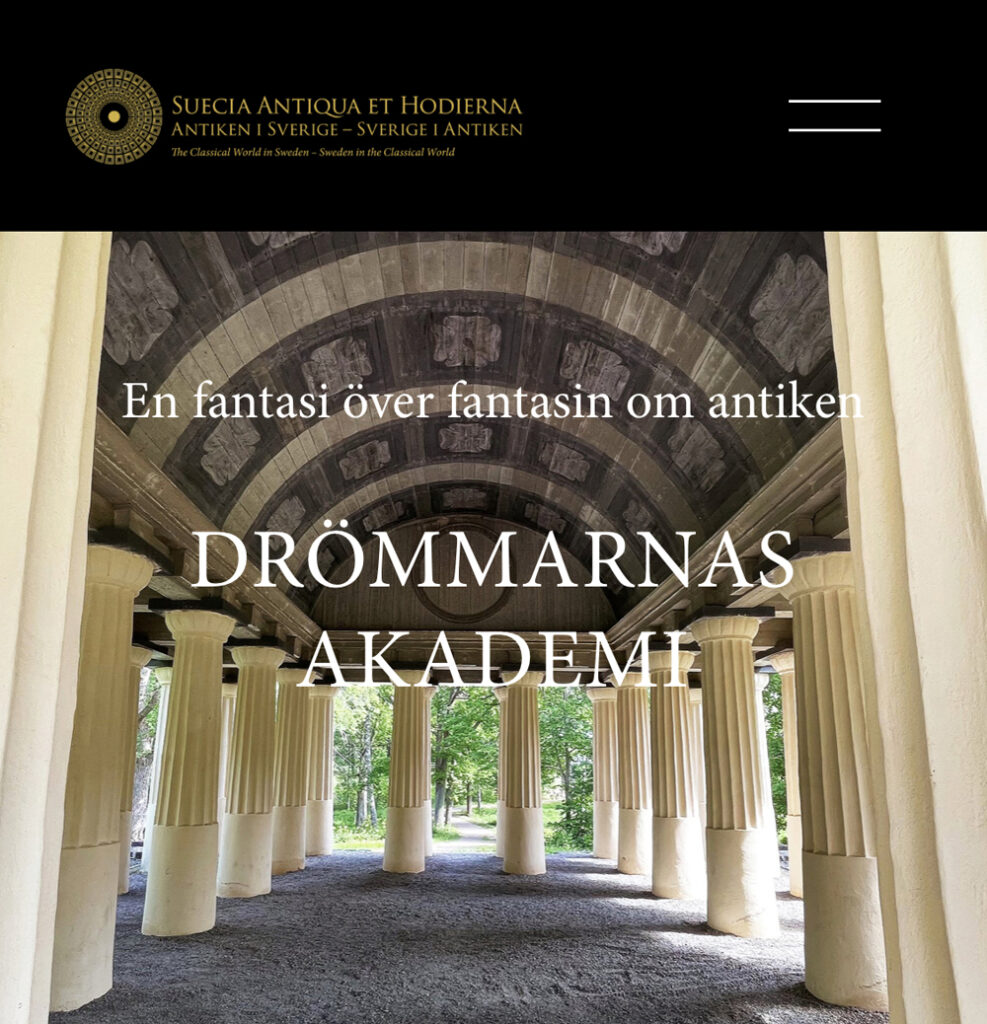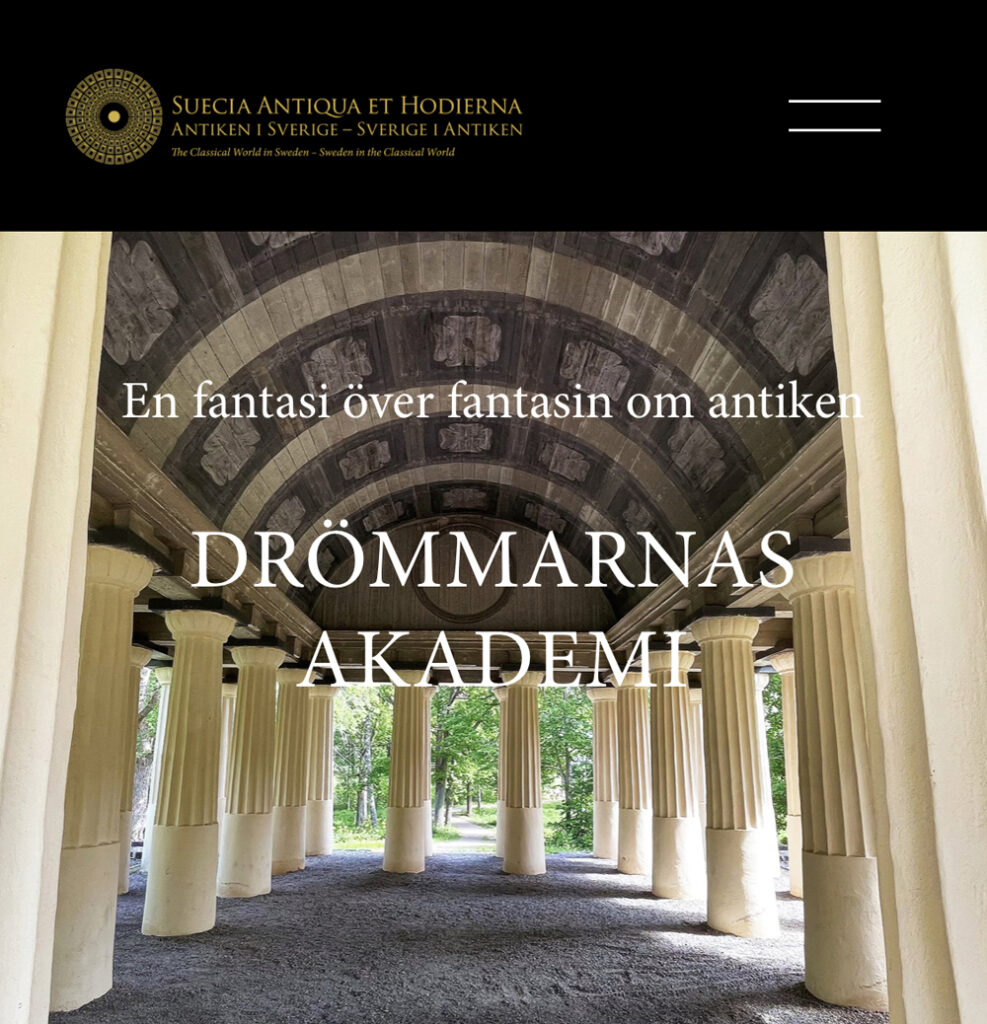 Filmproduction – The Academy of Dreamers
Carin Bartosch Edström and Susanne Svantesson
Premiere in Östersund Oktober 2022.


Read more on Sueca Antiqua et Hodierna
In The Academy of Dreamers you are invited on my journey through a fantasy about the classical world, with recitals, songs, music and film. You will meet the poet Pindar, the philosopher Aristotle, Queen Christina, the incredible polymath Olaus Rudbeckius, architect Carl August Ehrensvärd, composer Ture Rangström, king Gustaf VI Adolf, poet Jesper Svenbro and my father, the archeologist Carl Eric Östenberg, among many others who have dreamed about the antiquity and left footprints for us to follow. You will meet my memories from the classical world, from my childhood in Rome, retold memories from my family at excavations on Sicily in the sixties, memories passed on from nameless senders, meandering throughout history, altered, cast in new shapes, lost until they unexpectedly resurface in a new guise, as a Theseus temple with wooden ceiling at the shores of the Dalecarlian river.
Carin Bartosch Edström – Artistic leader Suecia Antiqua Et Hodierna about The Academy of Dreamers. 

Susanne during filming in Delphi.
The Afaiatempel on the island Egina.
The team in Greece filming at Acropolis
Carin Bartosch Edström and Susanne Svantesson.
Tour schedule October 2022