Prokofiev's Violin Concerto No. 2 in G minor together with dance.
This performance has so far been performed in the following places
– Gothenburg Concert Hall [Fikastråket].
– At an artistic salon in the author Birgitta Lindqvist's home in Paris.
– At Cercle Suédois | Swedish Club in Paris. In collaboration with the Swedish Art Association in Paris. Tuesday 30 January 2018 at 19:00
Prokofiev partly wrote this concert in Paris in 1935. The evening at Cecle Suédois began with a chat by Peter Olsson about art, music, literature and politics in Paris and the world during this time.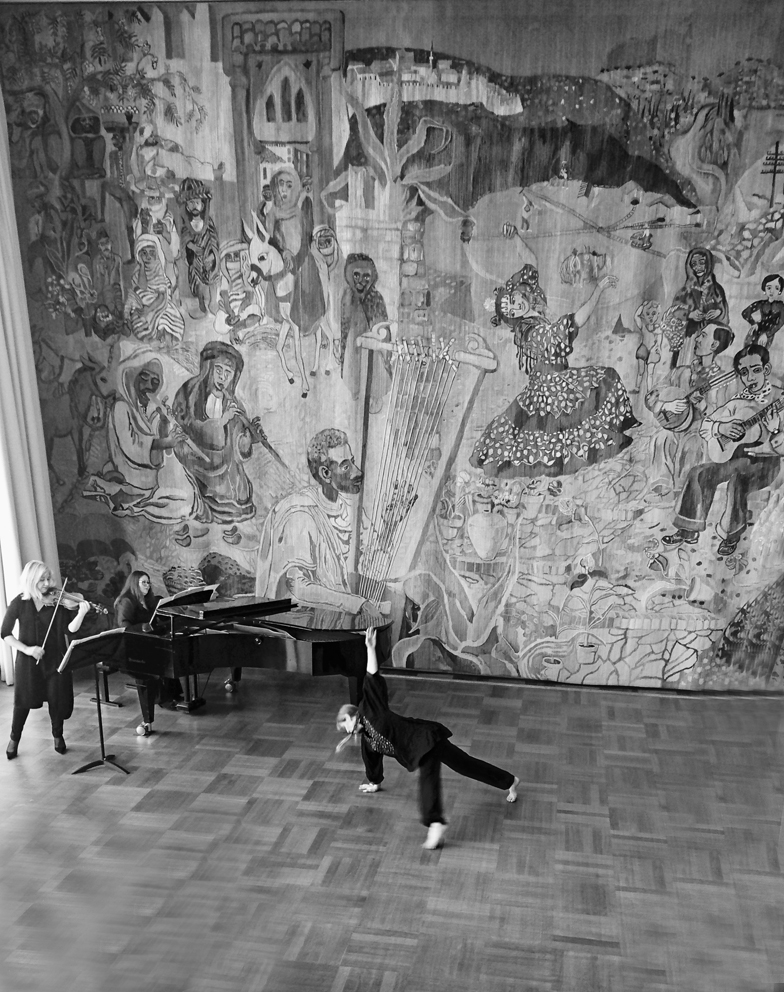 Choreography  | Dance: Susanne Svantesson
Music: Prokofievs violinkonsert Nr. 2 I G-moll 
Violin: Marja Inkinen Engström
Piano: Marianne Rönkkönen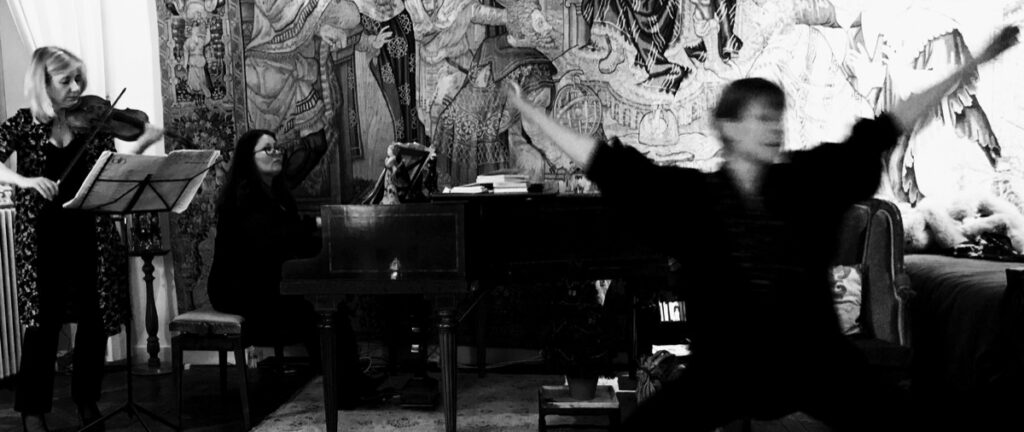 Performance at an artistic salon at the home of the author Birgitta Lindqvist in Paris. Photographer: © Malin Eklund